The Franklin Community Educational Foundation is once again selling hanging flower baskets of various types and colors for spring and Mother's Day this year.
Below is a flyer illustrating the flower baskets available. Orders and payment are due by May 3rd, and may be made through the Main Office of Franklin Central School or through FCEF members: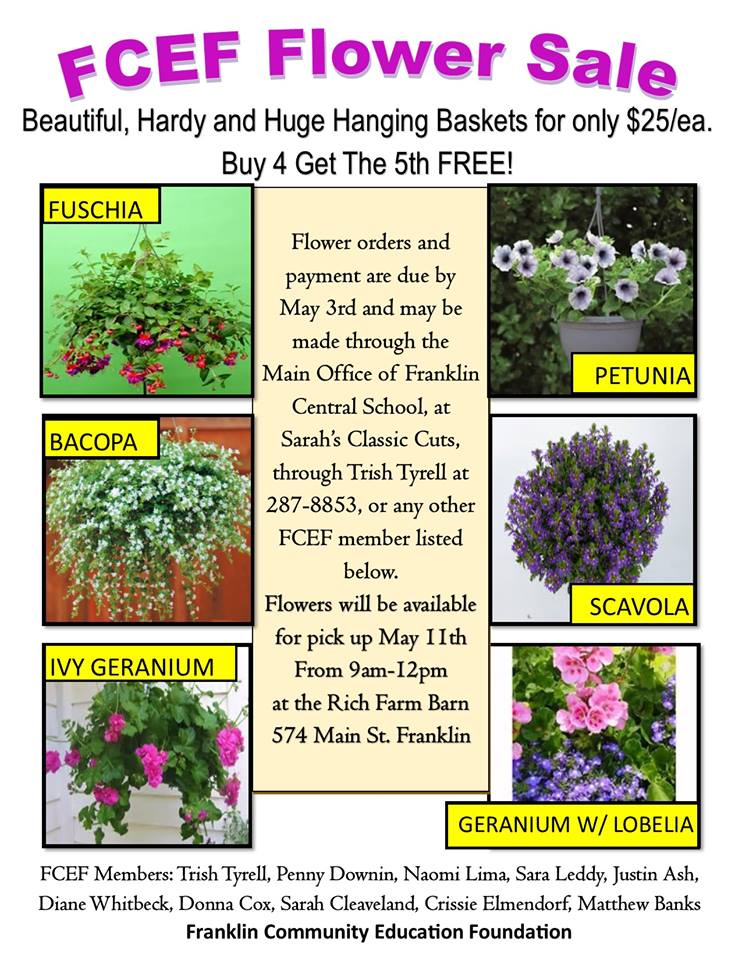 Trish Tyrell at 287-8853
Naomi Lima
Justin Ash
Penny Downin
Donna Cox
Sara Leddy
Diane Whitbeck
Sarah Cleaveland
Matthew Banks
Crissie Elmendorf
Flowers will be available for pick up May 11th, 9am-12 pm, at the Rich Farm Barn 574 Main St. Franklin
The Education Foundation appreciates your interest and support over the years as we endeavor to support our youth grades K-12 to achieve academic success and opportunity.